REAL ESTATE AUCTION
Wednesday, September 7th 2016 4:00pm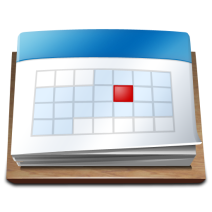 Live Auction Day Address: 4902 Richmond Ave. Houston, TX. 77027

Address for Two Lots #1 – 9378 Briar Forest Cir; #2 – 9380 Briar Forest Cir Houston, TX 77063
Property
Briar Forest Residential Land for Auction

AdminTina
Subdivision
Land for Auction Briar Forest Subdivision

AdminTina
Bayou



Briar Forest Land for Auction Bayou Access

AdminTina
Go to www.BoldBids.com or call for details (713-703-7487)
Pre-Register Now!
TERMS & CONDITIONS OF THE AUCTION
LIVE AUCTION
The property will be offered for sale in a live, audible auction & online auction, conducted by a licensed Auctioneer on Wednesday, September 7, 2016 at 4:00pm CDT. The auction will be conducted on-site, at 4902 Richmond Ave. Houston, TX. 77027
  On-site registration will begin at 2:00pm on the day of the auction. The property will sell "AS IS". It is the sole responsibility of a potential Buyer to inspect and research the property prior to the auction.
AGENT INCENTIVE
Real Estate Agents/Brokers are eligible to receive a 2% commission. Bring your Buyer and co-register the day of the auction. The Real Estate Agent of the successful Buyer will receive a 2% commission of the auction strike price to be paid the day of Closing. Broker participation forms are available upon request. Please request one by email at auctioneer@boldbids.com.
TERMS
A 4% Buyer's Premium will be added to the high bid attained at auction to constitute the total contract price. The 4% Buyer's Premium will be paid the day of the auction when the contract is executed directly to the auction company. The balance will be due at Closing, on or before, October 5, 2016 at 5:00pm CDT. Buyer is responsible to attain his or her own financing prior to closing.
A $1,500.00 deposit will due in addition to the buyer's premium at the conclusion of the auction and will act as a Earnest Money deposit towards closing.
PREVIEW
The property may be viewed at any time. Both lots are available for preview. We appreciate any feedback. Please share your thoughts. Lots in this area are very rare. This is an opportunity for any buyer to custom build.
ONLINE BIDDING
If you are unable to attend the live auction for 9378 Briar Forest Circle & 9380 Briar Forest Circle….you can participate in real-time online bidding that will be available through BoldBids/Hibid beginning at 10:00am CDT on the day of the auction. Pre-registration with BoldBids/Hibid.com is required. Go to www.BoldBids.com or call for details (713-703-7487)
OPENING BID
Each lot will open at auction for $120,000. Please note this price does not reflect the reserve price that must be met in order to consider the property "Sold".
CONTACT
For additional information, call
Colette Mayers at 713-703-7487
Pre-Register Now!
Property Features
Starting Bid at $120,000 per Lot

Two Lots – See Survey For Details

Lot 1 – 9378 Briar Forest Dr, H/T 77063

Lot 2 – 9380 Briar Forest Dr. H/T 77063

Bid Online or Live Auction for both lots